AHHH! In honor of having a 7 month old in the house, I decided to share a baby gift guide! These are things we already have and love, or things that we are getting our little man!
I can't believe he is 7 months old! Look how handsome he is! He's definitely into everything now! Sister is starting to lose that "I want to share all my stuff" phase since he's coming in like a wrecking ball knocking over everything! So I guess this means it's time to upgrade his toys. I've been doing some research (aka: snooping on some baby blogs) to find some fun ideas for your little ones.
I would say this gift guide will range from 3-18 months old. I know each child is different and no one knows the baby you're shopping for better than you. I have linked all items by clicking on the pictures.
These Stack Up Cups would make for a great stocking stuffer! They can be used in the bath tub or on the floor. I know Benton is going to love these!
These rattles are Benton's favorite toy right now, besides the Christmas tree. We actually got them from a toy store in Fort Worth but I have found them on Amazon for you.
How fun is this?! I think this would be such a fun thing to get BP for his birthday. We love all things John Deere and seem to buy a lot of John Deere toys besides tractors.
If you are into sports like we are, then I think this would be such a cute idea.
Of course, kids love cars! These O Ball cars would make for a great gift and they are under $5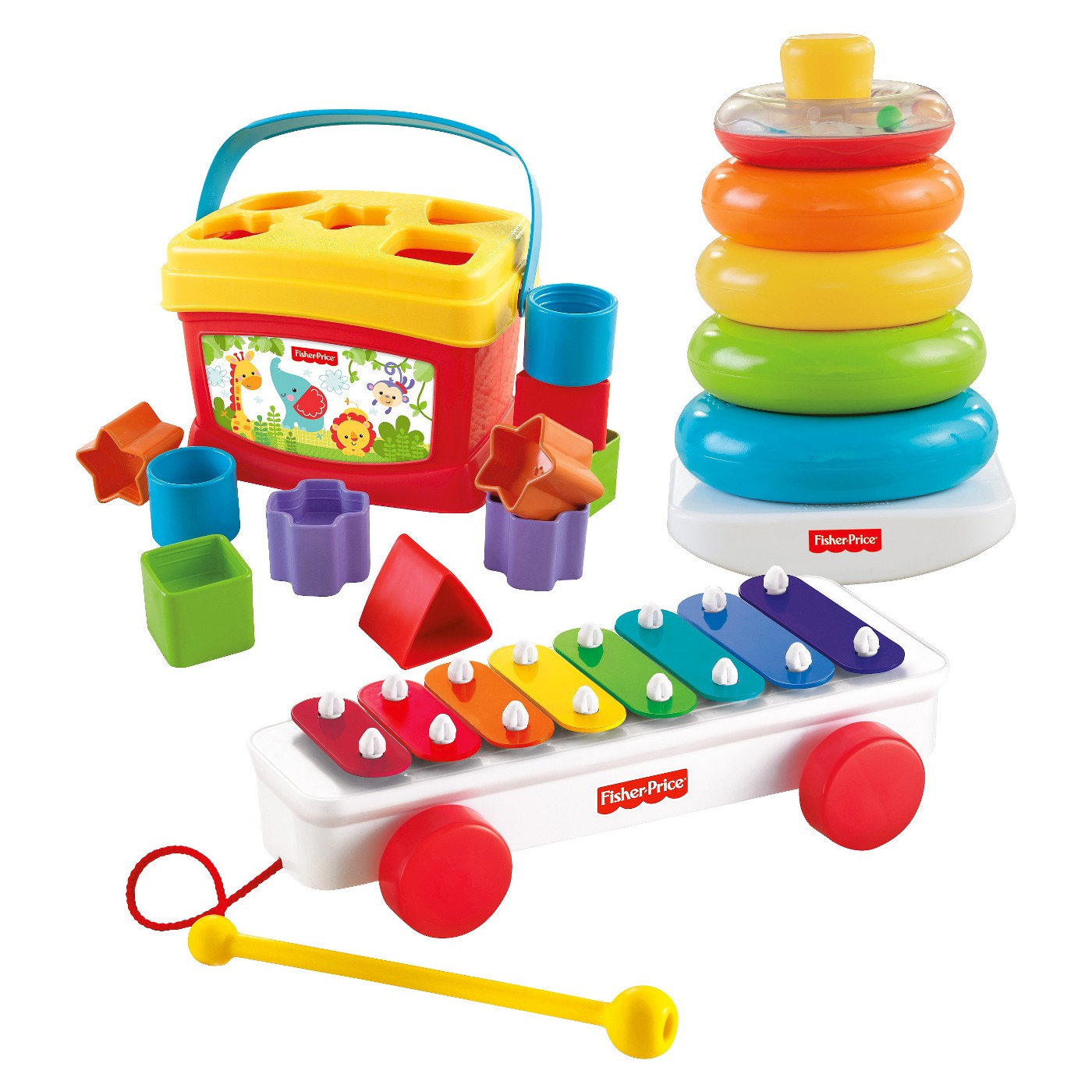 This Infant Trio Baby Gift Set would make a great gift! It comes with all three things obviously! Benton will be getting this and I know he will love it!
Benton has this water mat and loves it. Even though he's never been to the beach, I think he still feels like he's there. Just keep your husbands off of it. Brody stepped on ours and put a hole in it.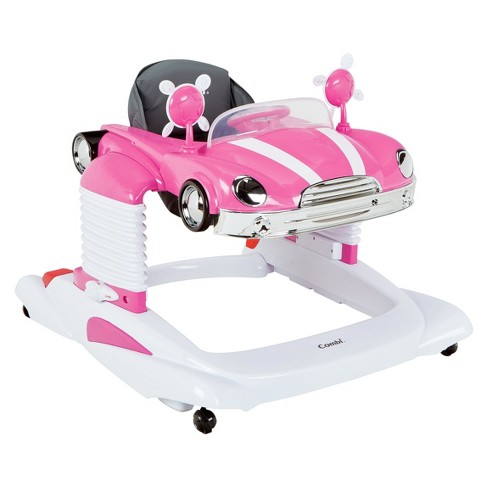 This walker comes in red and pink and Santa might be bring this to Benton. The hood comes off and it turns into a tray. I've read some good reviews and am so excited for it.
This looks like a lot of fun too! I know Brody would make me send this back but I love it!
I think this would make for a sweet gift! You can never go wrong with Noah's Ark.
We got Benton one of these. I had to get my mom to wrap it because it's so big but I know he'll love it!
This Sit-to-Stand walker would make for a great gift for babies 6months+. It comes in several colors but I like this one the best.
If you like to take walks outside then this would be a great gift. I think I might wait for his birthday since it will be warmer.
These O Balls are a fun gift. Benton loved playing with this cousins so I went and bought him some for our home. I think the blue one is his favorite.
Well those are some of the things Benton will be getting this year or already has. If you are needing some other ideas then I would say books are always a good way to go. If you still aren't sure then a gift card is always safe.
Thanks for helping me celebrate 7 months with this baby boy. And thanks for sticking around while I fill up your phone with baby pictures! Yall are the best!
Kari!